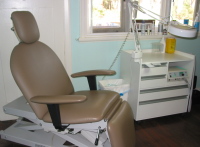 We never rest our feet!
If you hurt your hand you stop using it for a while until the pain goes away. We don't have that flexibility with our feet. A small annoying pain in our feet can become a chronic problem very quickly.
Podiatrist treat, diagnose and manage all types of foot problems.
Below is a list of common conditions that are treated at Great Southern Podiatry on a regular basis. This list is certainly not exhaustive but hopefully it will help you to decide if a Great Southern Podiatry can help you.
Toe nails that need extra care.
Callous or thick skin build up on the feet.
Corns.
Warts, verruca, papilloma or plantar warts.
Arch pain.
Achilles Pain.
General foot and ankle pain.
Metatarsalgia.
Morton's neuroma.
Bunions.
Drifting toes.
Numb feet or peripheral neuropathy.
High risk feet.
Nerve and blood flow testing.
Foot ulcers.
Orthotic therapy.
Children's foot problems including in-toeing, flat feet, growing pains, ingrown nails, warts, vague foot and leg pain.
Sports related foot problems or overuse injuries.
Rehabilitation after an injury or sprain.
Wart surgery.
Foreign body removal from the sole of the foot.
X-ray and ultrasound referrals.
Shin splints and some knee problems.
Professional pedicures.